Spring/Summer ranges are beginning to enter our high street stores and one of the must-have staples this season is - the blouse!
There will be no difficulty picking up one that's for you because there are blouses in all kinds of shapes, styles and colour for all your needs in pretty much every store, and even more now that this is a key trend.
Here are a few to get your 2011 Spring/Summer wardrobe started:
Grab your hands on an abstract printed blouse...
Topshop
Feather Print Pussy Bow Shirt - £28
...or a cute sheer floral blouse...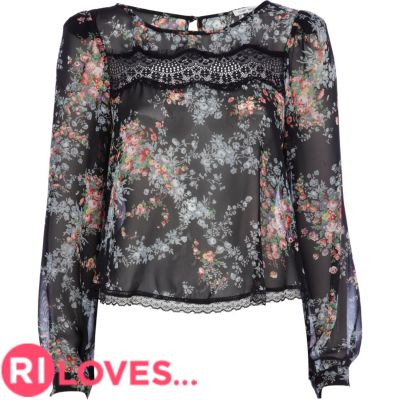 ...why not an oversized blouse?...